Welcome to LanMay Farm & Supply
Welcome to our website and reviewing our offerings. We sell many sorts of interesting products, many of which are made by my Amish friends and suppliers in Ontario, Pennsylvania, Ohio and Indiana collectively.
We also offer many types of Custom Tractor work for your needs so have a look around and see if we can help you with any sales or services.
Hobby Farm Size Manure Spreaders For Sale
Built by highly skilled Amish craftsman in Lancaster County Pennsylvania, Lancaster Spreaders are unsurpassed in quality and endurance. They are the most capable compact manure spreaders on the market. Each spreader is carefully built with high quality, durable components to excel in the harshest of Canadian environments. Lancaster Spreaders are easy to use, easy to service with many built-in safety features to ensure easy and safe operation of your spreader. Offered with three assurances, Lancaster Spreaders back-up the quality of their spreaders with a 2-year mechanical and construction warranty.
3 PH Chain Harrow Lifting Kits for All Sizes if Wanted…this one is for the 6 ft 6" Chain Harrow on this little compact tractor.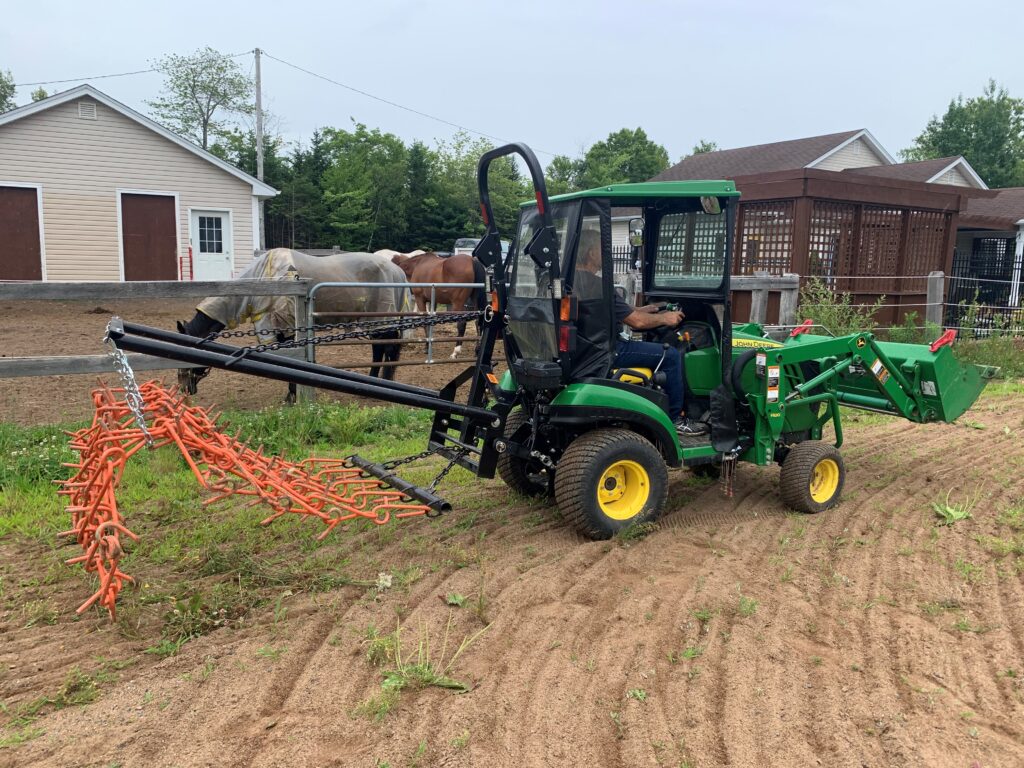 Amish made Lancaster Manure Spreaders for Sale Nova Scotia
Download brochure
Lancaster Spreaders are the uncompromising and most capable compact manure spreaders available. Built in Lancaster Pennsylvania, by highly skilled Amish craftsman with decades of spreader building experience, these spreaders are crafted for daily farm-use-conditions and made of the most durable components we know of.
From the ground up, the Lancaster Spreader is truly a superior spreader!
We are the only Authorized Dealer in Atlantic Canada since 2012.
GROUND DRIVE MANURE SPREADERS ON SITE TO VIEW & PURCHASE
Click here to view Lancaster Manure Spreaders for sale in Nova Scotia.
Download brochure
Contact us today at 902-899-6303 for a free quote or more infomation